In one hour I saw two fabulous editorial pictures of Solange Knowles so I knew I had to log into Google Reader ASAP to find out which magazine she was recently featured.
Solange Knowles teamed up with Glamour France for an interview in the July 2012 issue and she looks GORGEOUS!  She is known for her fabulous fashion sense and doesn't disappoint. Please take notes; this is how you mix colors and prints!!!
Glamour: What's your style secret?
Solange: [My style is] very eclectic as I like to take risks, but I always cling to glamourous touches and classic details. I'm not necessarily inspired by magazines or fashion. I surf a lot on blogs and find it cool to see real style from real people. My travels also influence me. I always take lots of pictures, and then inject all those inspirations into my wardrobe, my home decor, or my makeup. And we can't forget the icons: Diana Ross, Erykah Badu, Bjork, and Lauryn Hill.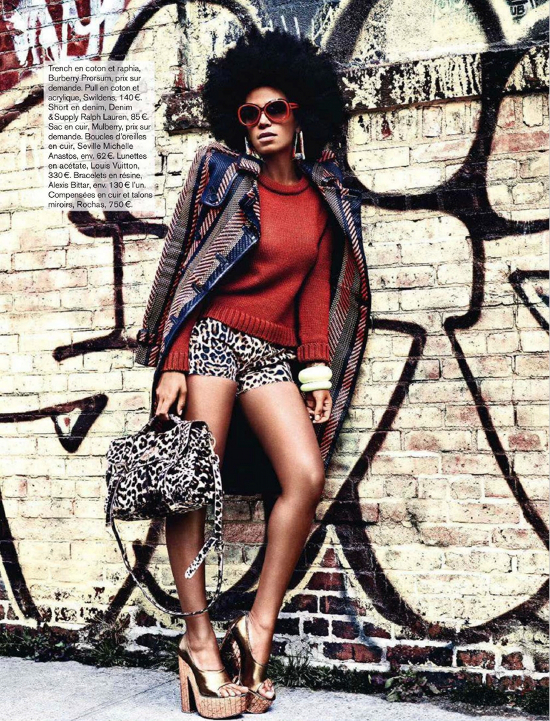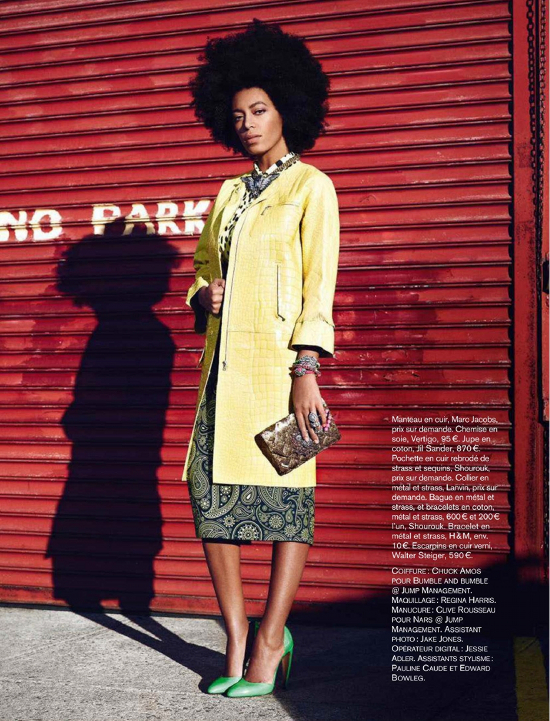 Glamour: How can one successfully create a good mixed and matched [wardrobe]?
Solange: If you have different prints, both pieces have to have the same fabric. Certain colors like violet and pink also work well with animal prints. And then, you have to create a certain harmony; I avoid mixing African patterns with Aztec prints, for example.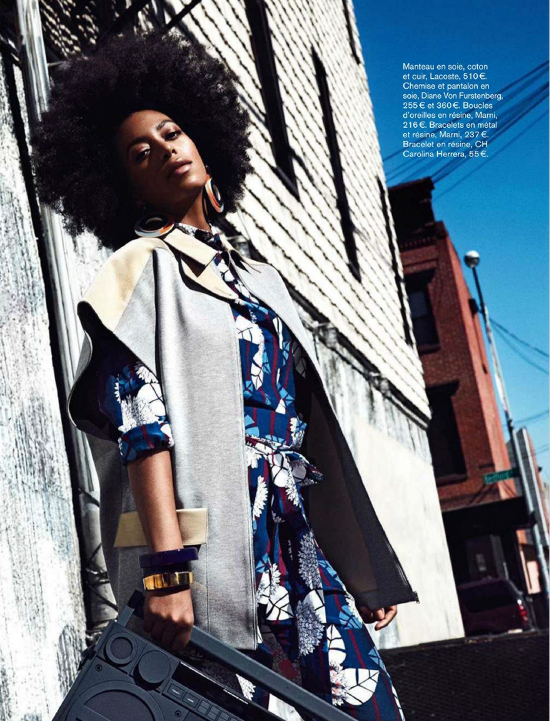 Glamour: When you come to Paris, do you shop as well?
Solange: I prefer to pass the afternoon at Place des Vosges with a picnic and a book. I also like to get lost in Paris; last summer I rented an apartment in the 10th arrondissement, and I explored all the cool cafés and bookstores in the area. I feel very safe in Paris. The metro is super easy to use and my son speaks French, so we always find our way around!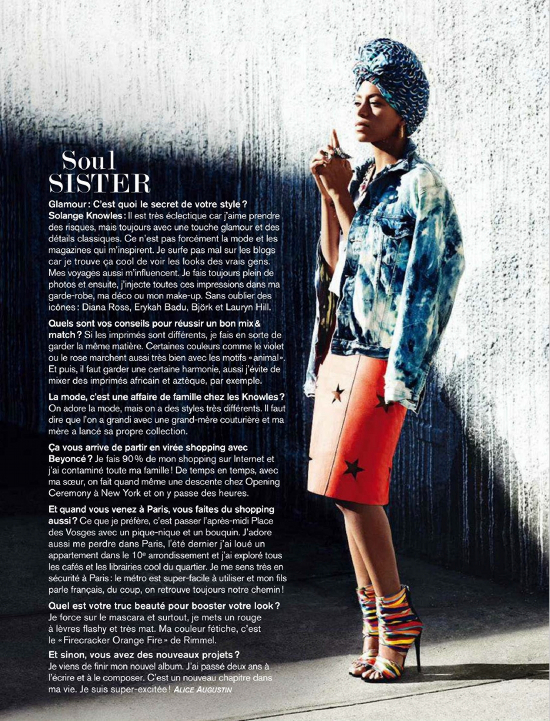 Glamour: What beauty item do you use to boost your look?
Solange: I always wear mascara, and above all, I put on a flashy, matte lipstick. My favorite color is "Firecracker Orange Fire" by Rimmel.
Source: The YBF & Fashion Bomb Daily