The "Sparkle" actress recently teamed up with Rolling Out and she looks gorgeous!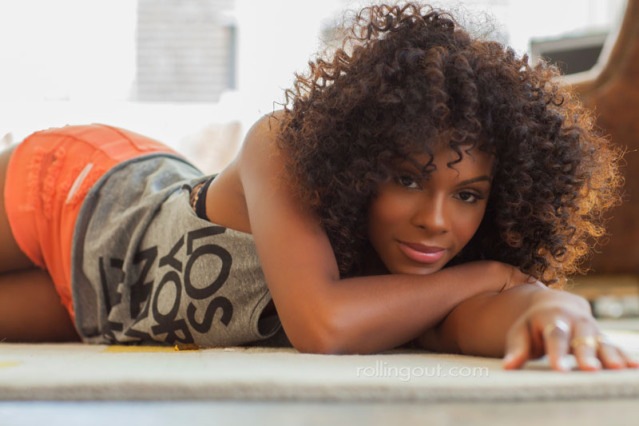 On What She's Learned About Herself Throughout Her Career
Well, I know that I'm enough, and that I have something to offer the world. I guess now that I've grown up and gotten a little older, I know what I want, and I know what I want in a mate and I'm able to say it.  I'm not one to beat around the bush anymore. There was a time when I was so concerned about hurting people's feelings, but it's not that way anymore. While I still care about people's feelings, I understand the importance of being able to express exactly what I want, and exactly how I'm feeling. 
 After seeing these pictures, and reading your spread, what do you hope that our readers walk away with?
 I just hope that they are able to get the essence of who I am as a woman. I've worked really hard to be where I'm at today, and I still have a long way to go. But from this experience, I hope they see a person who works hard, but still appreciates the little things in life. I really enjoyed this experience, and I hope that comes across in this piece. I'm excited. 
Check out her full interview and more pictures from the photo shoot with Rolling Out HERE.  "Sparkle" featuring Tika Sumpter, Jordin Sparks and the late Whitney Houston hits theatres this weekend. Can't wait to see it!
Words and Images:  DeWayne Rogers; Makeup: Oslyn Holder; Hair: Annagjid Kee Taylor; Wardrobe Stylist: Micah McDonald