Men's Accessories: Dwyane Wade For The Tie Bar
Men's Accessories: Dwyane Wade For The Tie Bar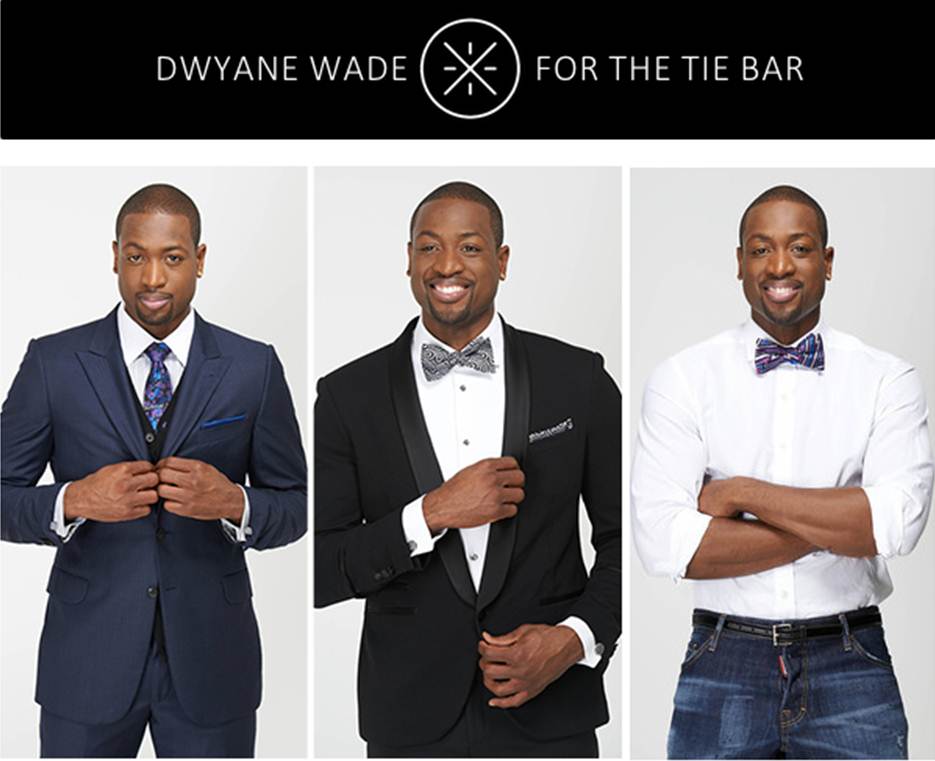 Fellas, if you've been searching for bold ties, bowties, pocket squares and cufflinks, Dwyane Wade's new collection is just for you! The Miami Heat guard teamed up with The Tie Bar to create an exclusive collection of men's accessories that will surely add some flair to your outfit.   The ties are made of 100% silk. Prices range from $15 to $30.
Here are a few of my favorite pieces:
Here's Dwyane Wade talking about his collaboration:
Click HERE to shop the collection. Limited quantities of all items are available. Items from this collection would serve as great gifts this holiday season!