In July, I introduced you to #HashtagLunchBag, a movement that started in LA with the goal of feeding the homeless (click here to read about the movement.) After taking a hiatus in October, #HashtagLunchBag DC returns this Sunday, November 24th. At 11am, volunteers will gather at Lima (1401 K Street NW) to prepare lunches. At noon, volunteers will hit the streets of DC and distribute the lunches to the homeless. If you signed up before, you don't need to sign up again. If you are interested in participating and haven't signed up, please sign up here!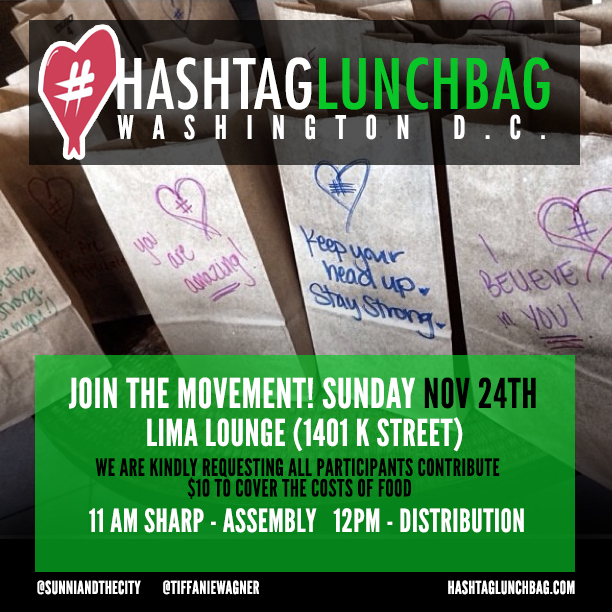 All volunteers are asked to bring $10 cash donation to cover the cost of food. Lunches will be distributed to homeless shelters and those on the streets.
I participated when #HashtagLunchBag DC launched in August. It was truly a blessing to come together with so many volunteers and make lunches for those in need. If you are seeking to give back to the DMV community and your time permits, I highly recommend participating!