The Bethesda Row Summer Sidewalk Sale, the annual festival that turns the Bethesda Row quadrant into a festive outdoor street bazaar, offers live entertainment along with unprecedented deals on fashions, housewares, beauty items, furniture and more. The weekend also offers restaurants specials throughout Bethesda Row.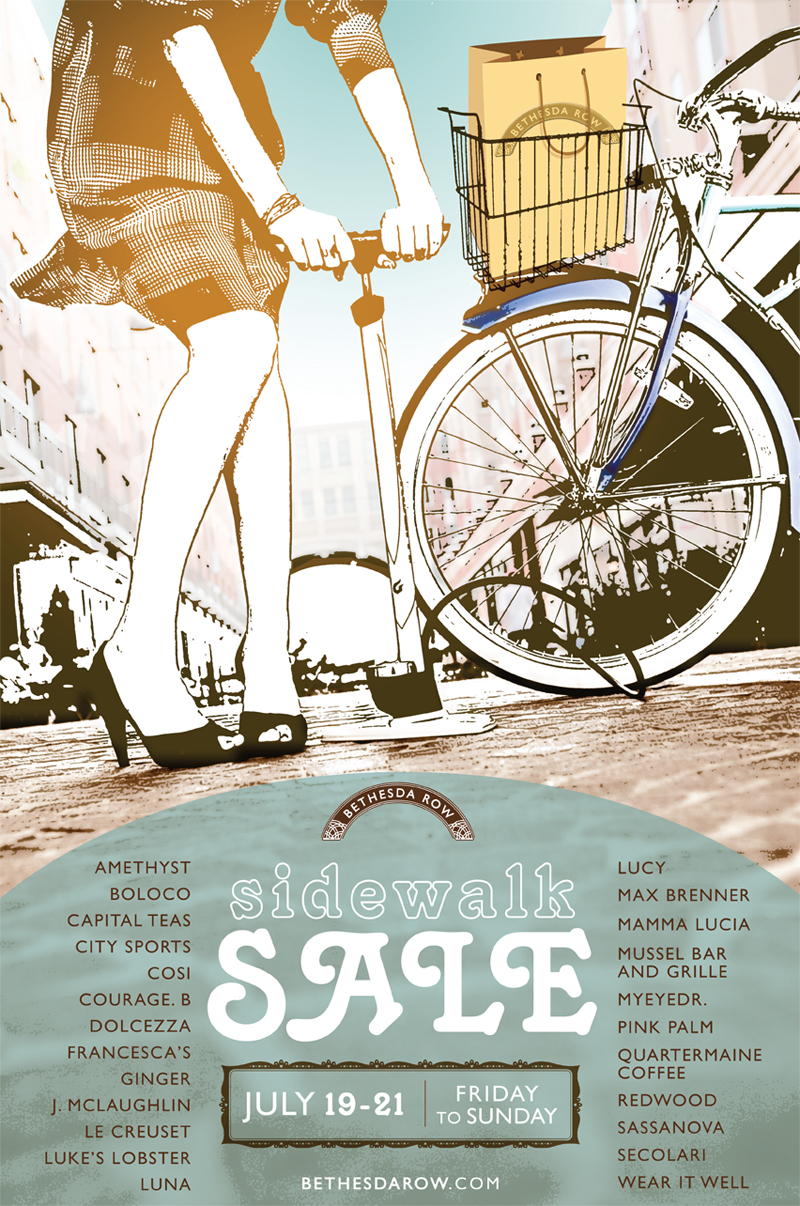 WHEN: Friday, July 19th, Saturday, July 20th and Sunday, July 21st, all day.
WHERE:  Bethesda Row is located in downtown Bethesda on Bethesda Lane, Arlington Boulevard, Bethesda Avenue, Elm Street and Woodmont Avenue. The sidewalk sales will be set up in front of each participating store.  Parking information can be found here:www.bethesdarow.com/parking.
For more information about Bethesda Row, please visit www.BethesdaRow.com or follow them on Facebook at Bethesda Row or on Twitter at @BethesdaRowFRT.