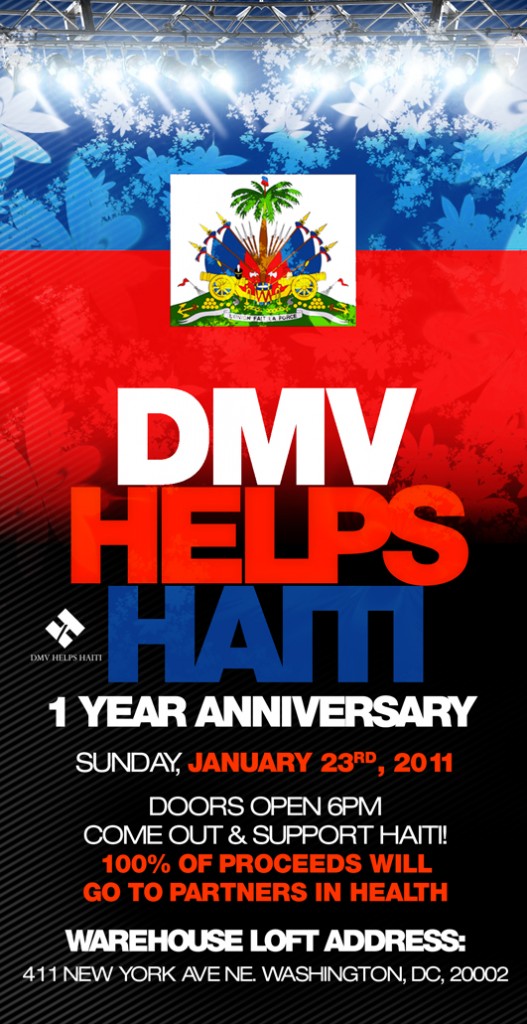 It was only a year ago when the 7.0 earthquake destroyed Port De Prince, Haiti killing over 200,000 citizens.  People from all over the world came together to support Haiti through online donations and aide supplies (food, water, etc).  Washington, DC did its part to help Haiti by hosting the DMV Helps Haiti Benefit Concert at the 930 Club.  Over 1,000 people came together to raise $37,000.
To commemorate the DMV Helps Haiti Benefit Concert, the team has organized the DMV Helps Haiti One Year Anniversary Community Initiative which will include a concert featuring some of the most talented Washington, DC area artists. The concert will be held at The Warehouse Loft (411 New York Ave NE, Washington, DC 20002) on Sunday, January 23rd. Doors open at 6pm and the show begins at 7pm.  
Concert performers include: 
Fat Trel
Kingpen Slim
Greenspan
Harmony Muzik
Lola Monroe
Bear Witnez
DeAngelo Redman
Amber Mimz
Alison Carney
Vince L
Kyonte
And many more!  
WKYS' DJ Quicksilva will be spinning and tickets can be purchased at the door for $20.  100% of the proceeds will benefit Partners in Health, an organization that has been on the ground in Haiti since day one. For more information on the organization, please visit www.pih.org.