2012 is the year of Adele! The songstress won 6 Grammy Awards on Sunday and is now the newest beauty to cover Vogue Magazine. She looks GORGEOUS; her makeup is flawless and the styling is perfect!!
Check out Vogue.com exclusive outtakes and excerpts from her interview: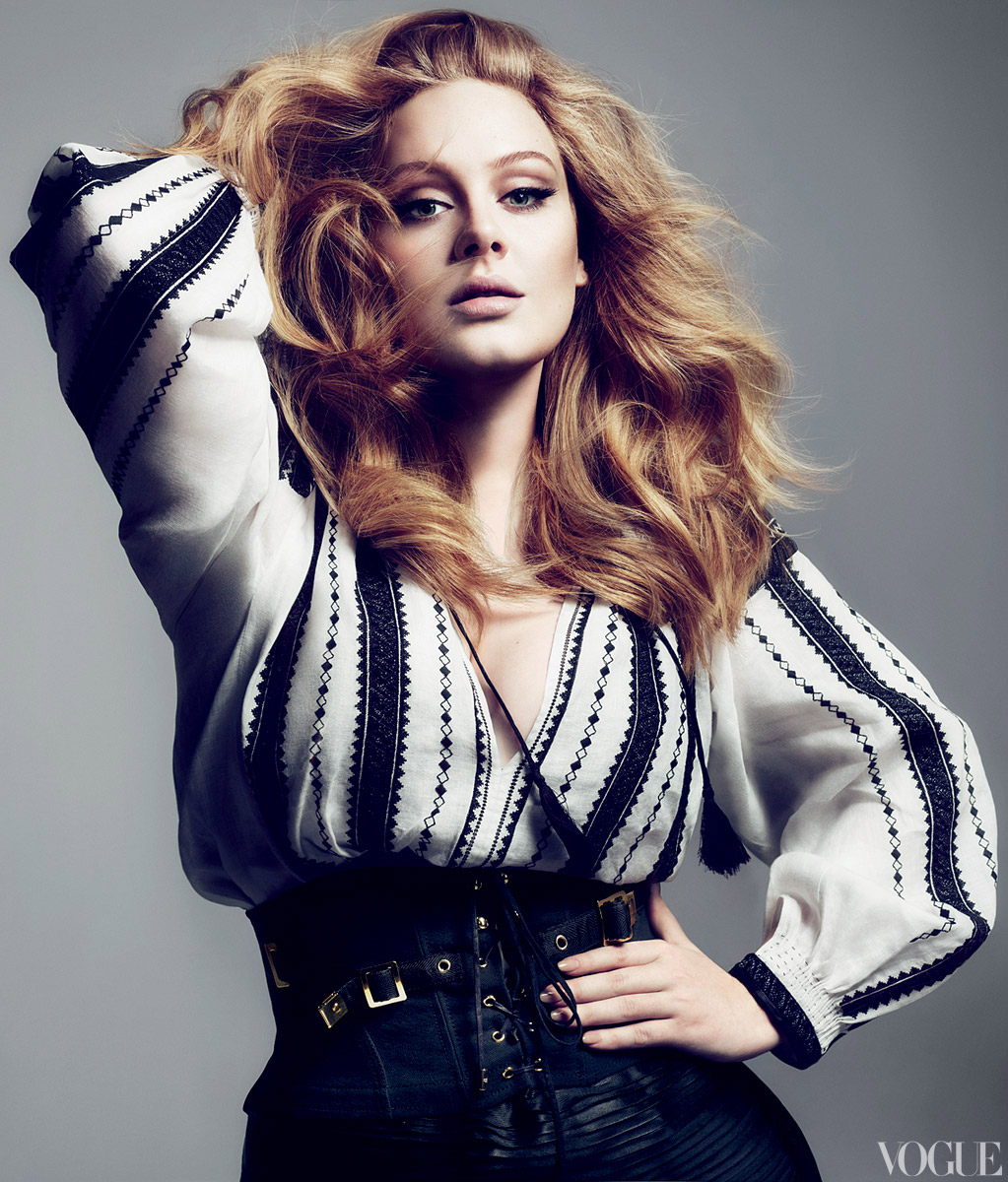 "I definitely think that less is more. I don't think I could pull it off, doing an elaborate show.  There are a couple of songs that are worth of a few explosions and dancing teams and stuff like that.  But I would feel really uncomfortable displaying my music like that. I just want to sing it. I don't want to perform with my body."
"Even though my emotions aren't with my ex at all anymore, it's still like stepping back into that really painful time [when I sing my heart-break songs]. So every show is pretty emotional. It takes a toll. You know, he was amazing. He was great. But it was never going to work. And for ages I was like, 'As if he deserves any fucking kudos for inspiring my record.' But now, after some time, it only seems right that the person who, so far, has had the biggest impact on me — has now changed my life for fucking ever with this album — deserves a little credit. I can do things that I never dreamed I'd be able to do. If I hadn't met him, I think I'd still be that little girl I was when I was eighteen. And the best thing is, I now know what I want for myself and from someone else. I didn't know what I wanted before."
I'm glad to see a women with REAL curves in this March issue!
Hair: Luigi Murenu for John Frieda; Makeup: Lucia Pieroni for Clé de Peau Beauté; Photographed by Mert Alas and Marcus Piggott