The struggle to find someone that can shape your eyebrows the way you like them is just as critical as finding the right hairstylist! After the lady I had gone to for a few years left the Perfect Brow kiosk at Tyson Corner mall, I struggled with finding someone that was consistent with getting my brows right. One of my brows is thin on the side; sometimes the hair removal specialists are able to keep a thick shape and length on with my "problem" brow. Other times they remove too much hair and it looks like part of my brow is missing. No bueno!
Earlier this year I received an email from the Marketing Coordinator for Shobha. Shobha is New York City's hair removal expert offering a variety of services including threading, sugaring and waxing.  They moved to DC last month and the coordinator invited me to come in for complimentary brow shaping.
After going almost two months without getting my brows done, it was time for a shaping so I went to Shobha this past Tuesday. The space is bright but quiet and the staff is really friendly. I didn't have to wait long to meet with the hair removal specialist Yamuna. While they do take walk-ins, it's highly suggested that you make an appointment in advance.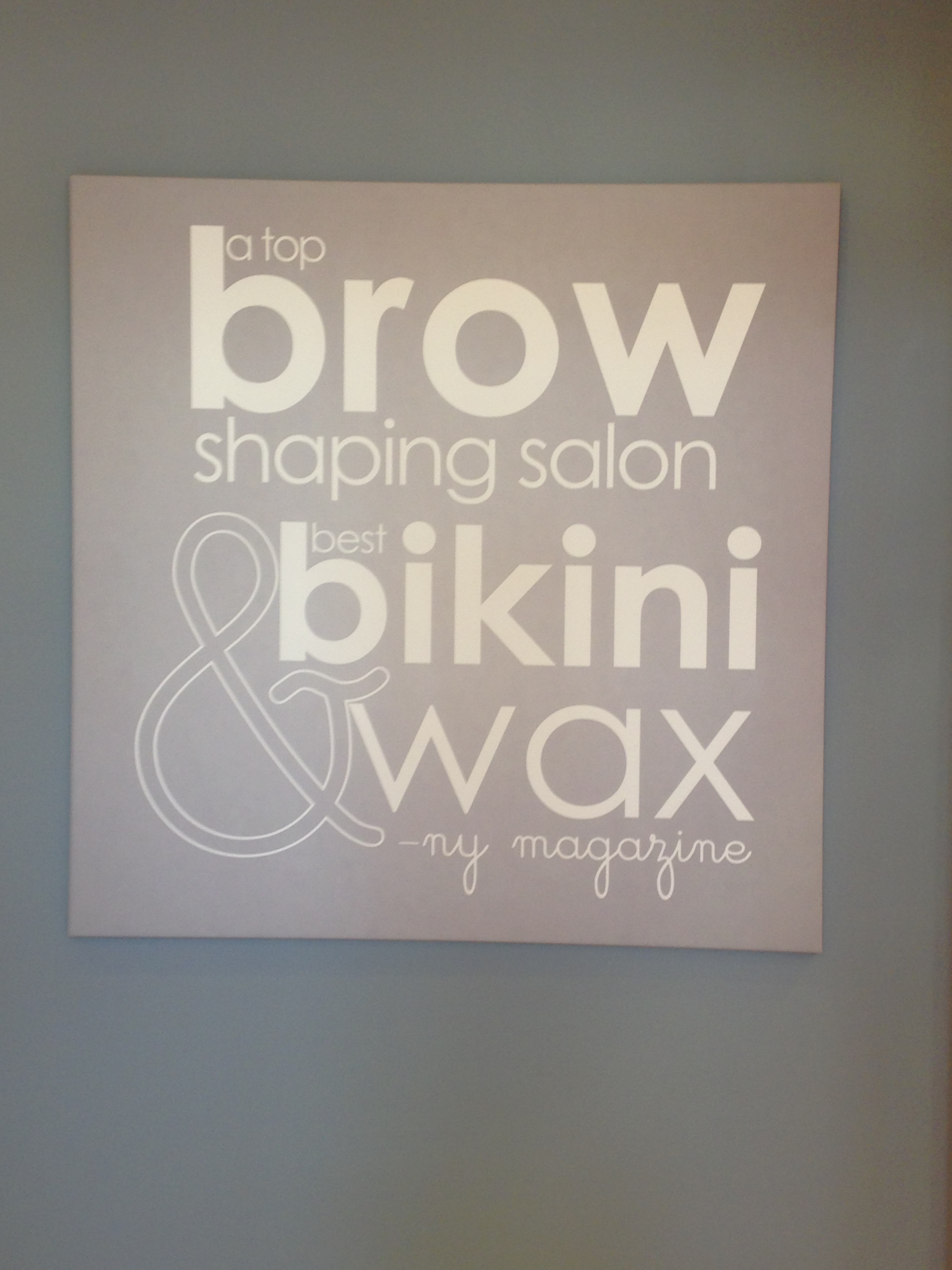 What I liked about the threading appointment is that before starting, the hair removal specialist and I looked in a hand held mirror and discuss exactly how I wanted my brows threaded. It doesn't seem like a big deal, but I'm big on customer service and taking the time to walk through with a client how they want to look is very important.
Once we discussed my shape and my issue with my "problem" brow, Yamuna got to work and did a great job; she shaped the exactly how I like them AND she got the brow that I struggle with just right (it helped that I went almost 2 months without getting them done)! She concluded the appointment with a cool compress (since threading like waxing can sometimes irritate the skin) and then I was good to go. The receptionist at the front desk gifted me with a brow pencil and brush I look forward to trying.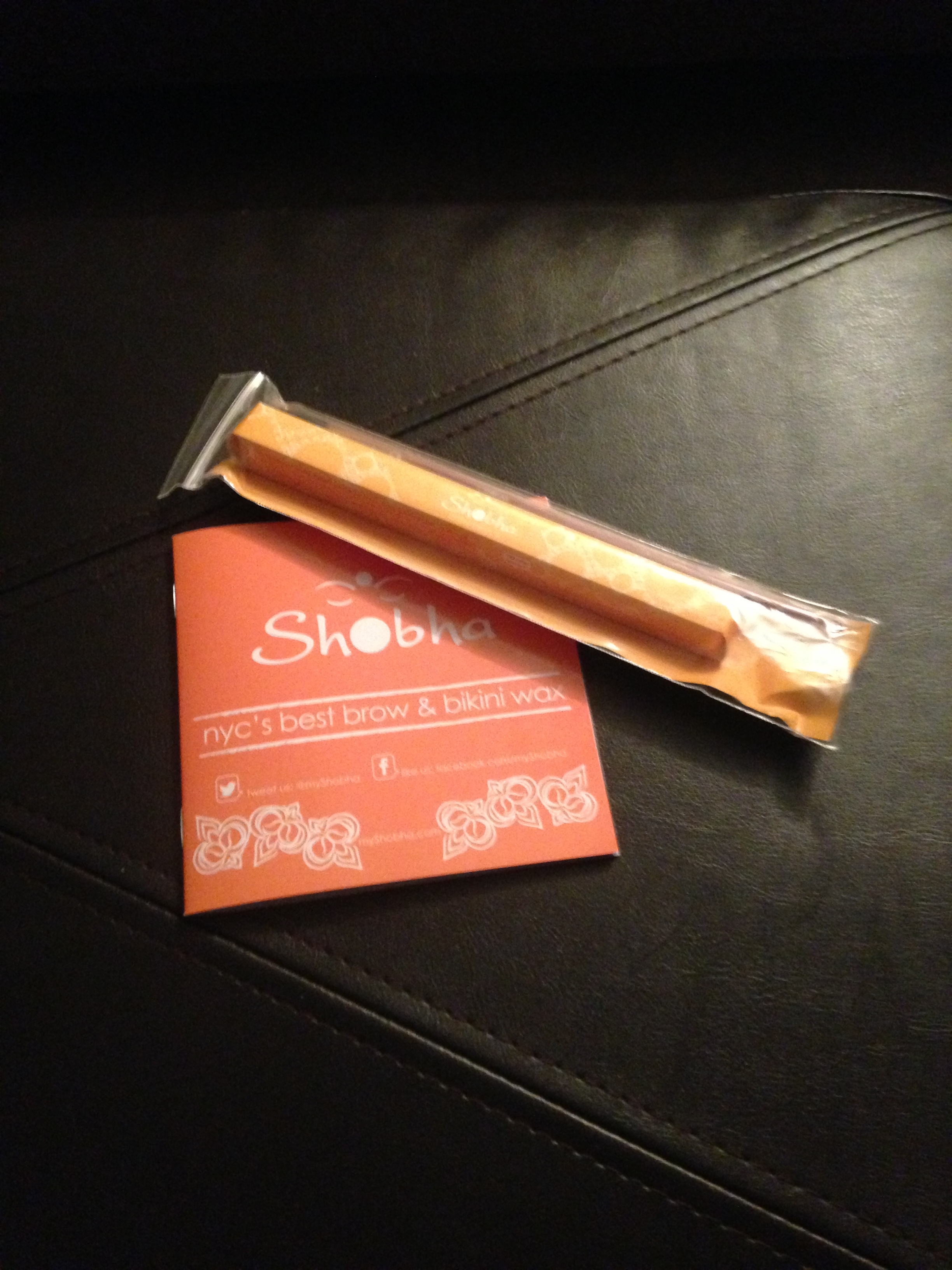 One thing that did catch me off guard was the pricing, but then again Shobha is supposed to be one of the best!  After all, they have been featured in Lucky, Marie Claire, Cosmopolitan and more. It will cost you $22 to have your brows threaded. A bikini wax is $48.  I can get my bikini wax for less than $30 from a salon located around the corner from Shobha, so I probably won't be stopping by for a wax. But brows are a different story. Those are seen on a daily basis which means I need to keep the brows in shape a lot more often! While it's more than what I'm used to paying (I usually pay $12 for threading), I do believe in paying a little more to get exactly what you want. Fortunately, I'm not one that needs to get my brows threaded every two weeks, so I could pay the premium every couple months.
If you're like me and have struggled with finding someone to get your brows just right, I do recommend giving Shobha a try. I think they offer a discount to first time clients and the service is definitely a step up from the brow kiosks you may visit at the mall.
For more information about Shobha and to see a full list of services visit www.myshobha.com