Catfishing - Hiding who you really are to hook someone into an online relationship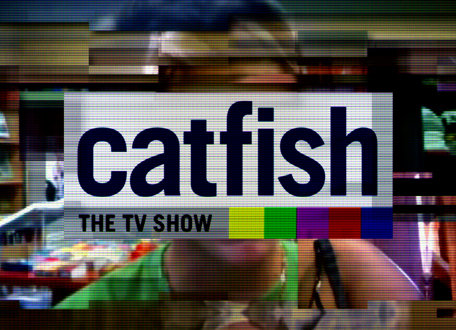 I joined folks on Twitter last night to watch another episode of Catfish on MTV.  Each week people contact the hosts Nev and Max, requesting help in determining if who they are talking to online is real.  Every time I watch this show, I think "why is this still happening in 2013? Did people not learn anything from last year's season of Catfish?"
Not all situations end badly. Sometimes love connections are made. Other times it's just a hot mess like last night's episode:
Keyonnah believed she was dating Bow Wow of Mr. 106 & Park. Keyonnah liked a fan page on Facebook and received a message from "Bow Wow." They began chatting immediately and their relationships got more serious. However they were never able to meet due to "Bow Wow" being so busy with filming the show (red flag #1).  Every time they tried video chatting there was a bad connection (red flag #2). "Bow Wow" even sent her $10,000 (which many on twitter joked Bow Wow doesn't have…so much shade) because he wanted to take care of Keyonnah.
After hearing more of her story, Nev and Max did their research online which of course revealed she wasn't talking to Bow Wow.  Keyonnah was devastated (c'mon now…did she REALLY think she was talking to Bow Wow?). "Bow Wow" ended up being a lesbian (who looked like a man) name Dee Pimpin.  Dee claimed that she was an artist but when they googled her name there was no trace of her music. She claimed she didn't release her music online because she didn't want people to copy it. (Yea ok). At first, Dee Pimpin said she received the $10,000 from open mic nights (they pay that much at open mic?) and later said she received the money from family and friends.  I think she's a pimp, but what do I know. Dee Pimpin created the Bow Wow Facebook page to get attention from women.  Oh and she didn't care that Keyonnah was not a lesbian. Dee Pimpin likes the challenge of going after straight women; she enjoys seeing what she can do since when she goes out in public a lot of women think she's a man (those are her words not mine).

I couldn't make up a situation like this if I tried….
Although that was only a snap shot of the Catfish episode, it does highlight some red flags that show up on a lot of episodes: people "fall in love" with someone who is never available to meet, they can never Skype and the story about what they do and/or why are they are unavailable always seems to be so extreme or too good to be true.
I understand people just want to be loved. At the end of the day we all want companionship but the desire of wanting to be in love can cloud your judgement.  If you're talking to someone for months (for some people on the show they talk up to a year without ever meeting) and you've never seen their face on an interactive social media platform like Facetime or Skype or you've never met but live in the same city, that should tell you something. Your situation is not right! Google their name, phone number and/or picture and see what comes up.  Are they really calling from the state they say they live in? Does their picture show someone else name online? Nev and Max do this type of research every episode and they usually discover the truth in less than 24 hours.
What I won't do is talk to you months and months on end without every meeting or talking to you face to face. I have a friend who is on an online dating site and she's been communicating with a guy for a couple weeks. According to her, if they don't go out on a date soon, she's going to move on to the next. No one has time for all that back and forth communication with no face to face interaction. I know we all want to be in love, but don't throw common sense out the window! Pay attention so you can emotionally protect yourself.
Maybe the situations on Catfish are fake because some of these stories are just too outrageous to be true…